Commercial, IP & IT Lawyer
For Modern and Leading-Edge Companies
Protecting people, assets, and businesses.
Protecting logos, ideas, creative works, and brands.
Protecting software, hardware, and transactions.
Protecting personal information and data.
All legal services are provided through Coast to Coast Legal.
Welcome
I am a senior associate with Coast to Coast Legal who practises in commercial, IP and tech law.
I effectively help modern organisations mitigate commercial legal risk, overcome legal challenges, and navigate the complexities of the legal landscape.
My background in business and tech significantly benefits clients when combined with the legal skills and experience I have accumulated over the past decade.
If you require legal assistance, or would simply like to chat, you can click here to contact me.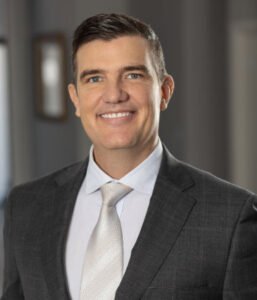 Nik Halik
Civilian Astronaut, International Investor & New York Times Best Selling Author
"Ben Waldeck has provided astute advice that has been instrumental and significantly beneficial to my brand and global organisations. Ben's hands-on consulting expertise in e-commerce, marketing, cryptocurrencies and cloud systems sets him apart. I recommend Ben's services with confidence."

Practice Areas
Ben is a commercial lawyer who provides advice across a range of transactional and font-end matters. With experience in the mining, defence, transport, education, technology, and fintech sectors, Ben's legal and commercial acumen allows him to provide practical legal solutions to organisations of all sizes.
Ben also provides the following types of commercial contracts:
Commercial Advice.
Contractor and

Employment Agreements.

Business Asset and Share Sale Transactions.
Read More
Ben provides legal advice to organisations that require intellectual property protection for brands, computer code, data & information, technical drawings, designs and more. He also assists companies with IP strategy by developing IP frameworks consisting of policies, procedures and training.
Specific areas of IP services include:
Trade Mark Registration.
IP Strategy Advice.
Confidential Information & Trade Secret Protection.
Copyright and Trade Mark Dispute Resolution and Litigation.
Commercialisation and Licensing Advice.
Circuit Layout Rights Advice.
IP Due Diligence.
Read More
Before Ben's legal career, he owned and managed web and application development companies. His passion for technology, innovation and law drives him to deliver quality client advice and results.
Ben now enjoys assisting software, technology, and startup companies with the following types of legal matters:
Privacy & Data Protection.

Cybersecurity Frameworks.

Data Breach Response advice: Notifiable Data Breaches.
eCommerce & Online Business Advice.

Terms and Conditions Agreements.

Copyright Advice (Software in particular).
Read More
Disputes can be complex. That is why Ben works collaboratively with his clients to form a clear and practical strategy, which often helps alleviate the stress of dispute resolution and litigation. It can also give those involved the confidence and peace of mind despite the challenging situation in which they find themselves. 
While many variables exist in dispute resolution and litigation, strategy is critical. After carefully examining the facts and evidence, uncovering the other side's position, and assessing the potential risks, Ben helps his clients gain the clarity required to make informed decisions on the appropriate strategy to help achieve a positive outcome.
Dispute advice.

Cease & Desist Letters.

Dispute Resolution & Negotiation.

Litigation in State and Federal Courts.
Read More
Helping you to protect intellectual property and confidential information
Brand names, logos, designs, and packaging.
Source code.
Technical data and drawings.
Business processes.
Contact