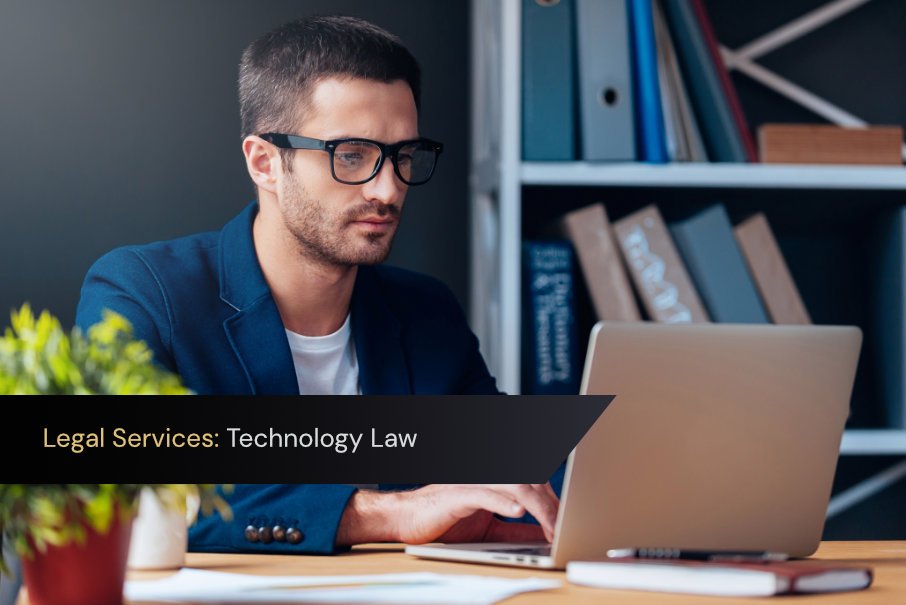 As a technology lawyer, Ben advises founders of software, web & app, and technology companies on commercial, intellectual property, and dispute resolution matters.  He advises clients on IT procurement contracts, software development agreements, privacy, data protection, and cyber security matters.
Ben is also well-versed in litigation and dispute resolution of software, technology and intellectual property-related matters, including trade marks and copyright.  He also assists clients with various commercial agreements, including:
IP / software license agreements

SaaS licence and user agreements

Software development contracts

Shareholders' agreements

Reseller Agreements
Master Services Agreements
Cloud and web hosting agreements

Terms and conditions for online and eCommerce businesses

Business and share sale agreements

Payment and direct debit terms agreements
Technology has become an integral part of business, increasing the need for legal assistance with technology-related matters.  Ben specialises in technology law and can help businesses navigate the legal complexities of the industry.
Businesses face various problems related to technology law, including software licensing, commercialisation, privacy, and data protection.
Ben is an experienced lawyer with a technology background, which means he is the perfect lawyer to assist his clients in protecting their businesses from cyber-attacks, privacy breaches, and software infringement.
Ben has a proven track record of success representing clients in complex cyber security, privacy, and software litigation matters.  He is also a trusted advisor to his clients, and he is always available to answer their questions and guide them.
Here are some of the reasons why clients choose Ben for their cyber security, privacy and data protection, software licensing, and software litigation needs:
He has a deep understanding of the law and technology.
He is a skilled negotiator and litigator.
He has a proven track record of success representing clients in complex cyber security, privacy, and software litigation matters.
He is a trusted advisor to his clients.
He is always available to answer their questions and guide them.
Ben is the right lawyer for you if you are looking for a lawyer with the experience, skills, and knowledge to help you protect your business from cyber-attacks, privacy breaches, and software infringement.
Software
Software development agreements, software licensing agreements, and software-as-a-service (SaaS) agreements are vital to businesses that use technology.  These agreements need to align with their business goals and provide adequate protection.  Ben, with his expertise in technology law, can provide legal assistance in drafting and negotiating these agreements, ensuring that they meet the needs of the business and provide the necessary protection.
Cyber Security
Cybersecurity is an essential part of all businesses.  The rise of cyber threats has made protecting your business from potential attacks more critical than ever.  That's why Ben provides legal assistance in relation to cyber security, including cyber risk assessments, data breach response, and incident response planning.
In recent years, the Australian Securities and Investments Commission (ASIC) and the Australian government have taken cybersecurity seriously, issuing guidance and strengthening regulations to protect Australian businesses.  Ben stays current on these regulations and can help you navigate cyber security's complex legal requirements.  With his expertise in technology law, he can provide you with the legal assistance necessary to ensure your business is legally compliant and adequately prepared.
Privacy & Data Protection
Australia has a myriad of legislation, regulations and government guidance on cyber security.  Failure to comply can result in fines, legal action, and damage to the business's reputation.  Ben can assist businesses in understanding their obligations under the law, including data privacy, data protection, and compliance with regulations.  He can also guide directors in preparing for, assessing, and managing data breaches and protecting the business's interests.
Related: Privacy & cyber security legal services.
Circuit Layout Rights
Designing electronics and circuit layouts is a highly specialised field with numerous rights under the Circuit Layouts Act.  Ben assists authors of circuit layout rights by providing advice concerning those rights.  He also provides legal services concerning disputes involving circuit layouts.
Technology, Software & Source Code Disputes
Disputes about source code, software, and licensing are common.  Such disputes often arise between:
– Licensees and licensors,
– Software companies (vendors) and the software development companies they engage to develop software and
– Company founders, mainly where one is a software developer.
Such disputes can result in costly litigation.
Ben helps businesses understand their legal rights and obligations, review the terms of relevant agreements, and assess the strengths and weaknesses of their position.  He can guide the most effective dispute resolution strategy through negotiation, alternative dispute resolution, or litigation.
With businesses relying more on technology, it is vital to have a legal professional who understands the law and technology.  Ben's background in technology and his legal experience gave his clients a distinct advantage.
Please get in touch with Ben today to learn how he can help you with your technology-related legal needs.
Although Ben primarily operates in Brisbane and Gold Coast, he also has interstate clients in Sydney and Melbourne.